Bath scrubs are a skincare essential that has been gaining popularity in recent years. While we all love a pampering spa session, regular exfoliation is equally essential for maintaining healthy and radiant skin. Exfoliation removes dead skin cells, unclogs pores, and allows for better absorption of skincare products. With bath scrubs, you can indulge in the ultimate exfoliation experience right in the comfort of your own bathroom. In this article, we will explore the benefits of bath scrubs, the different types available, and how to choose the perfect one for your skin type. So get ready to pamper your skin and achieve a healthy glow with our expert buying guide to the 10 must-have bath scrubs!
Understanding Different Types of Bath Scrubs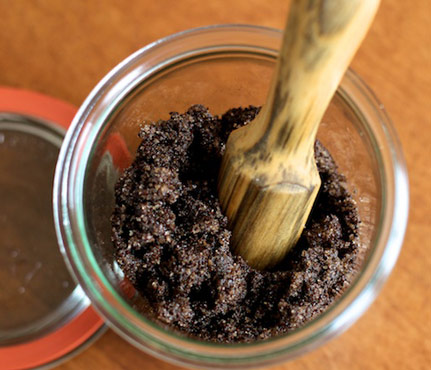 Before we dive into our top picks for the best bath scrubs, let's first understand the different types available on the market. Bath scrubs come in various forms, including sugar scrubs, salt scrubs, and coffee scrubs. Each type has its unique properties and benefits, making it suitable for different skin types.
Sugar scrubs are a popular choice for those with sensitive skin. They are gentle and less abrasive compared to other scrubs, making them perfect for daily use. Sugar scrubs also contain moisturizing ingredients, leaving the skin feeling soft and hydrated after each use.
On the other hand, salt scrubs are best known for their exfoliating properties. They offer a more intense exfoliation, making them ideal for removing dead skin cells and promoting circulation. The minerals found in salt also help to soothe irritated skin and reduce inflammation.
Coffee scrubs are relatively new in the world of skincare, but they have gained popularity due to their unique benefits. Coffee contains caffeine, which has anti-inflammatory and antioxidant properties. When used as a scrub, it helps to tighten and brighten the skin, reducing the appearance of cellulite and stretch marks.
The Top 5 Natural Bath Scrubs for Sensitive Skin
For those with sensitive skin, using harsh or abrasive scrubs can cause irritation and redness. That's where gentle and natural bath scrubs come in. Here are our top five picks for the best bath scrubs for sensitive skin:
1. Burt's Bees Sugar Scrub – Made with 100% natural ingredients, this sugar scrub gently exfoliates while moisturizing the skin with shea butter and jojoba oil.
2. Herbivore Botanicals Coco Rose Body Polish – A gentle blend of coconut oil, sugar, and Moroccan rose for smooth and hydrated skin.
3. The Body Shop Shea Exfoliating Sugar Body Scrub – Formulated with fair trade shea butter and organic sugar, this scrub is perfect for sensitive and dry skin.
4. The Seaweed Bath Co. Exfoliating Detox Body Scrub – This seaweed-based scrub is infused with green coffee bean extract to promote circulation and reveal soft, smooth skin.
5. Tree Hut Shea Sugar Scrub – This affordable scrub contains nourishing shea butter and natural oils, making it ideal for sensitive skin.
Exfoliating Bath Scrubs for Achieving a Radiant Glow
If you're looking for an extra boost of radiance, then these bath scrubs are your go-to. Packed with brightening ingredients, they help to reveal a youthful and radiant complexion.
1. Frank Body Original Coffee Scrub – Made with coffee, sweet almond oil, and vitamin E, this scrub leaves the skin feeling smooth and nourished.
2. Herbivore Botanicals Brighten Pineapple + Gemstone Mask – This unique scrub contains pineapple, papaya, and gemstone particles to exfoliate and brighten the skin.
3. Fresh Sugar Face Polish – This facial scrub contains brown sugar, wild strawberries, and essential oils for a glowing complexion.
4. First Aid Beauty Facial Radiance Polish – A gentle scrub that uses natural exfoliants like shea nut shell powder and willow bark extract to reveal radiant skin.
5. Lush Ocean Salt Face and Body Scrub – A cult favorite, this scrub combines sea salt, avocado butter, and lime juice for a refreshed and glowing complexion.
Essential Oils Infused Bath Scrubs for Relaxation and Aromatherapy
For a spa-like experience, try using bath scrubs infused with essential oils. Not only do they provide relaxation and aromatherapy benefits, but they also nourish the skin with their natural properties.
Some of the best essential oils for self-care include lavender, bergamot, eucalyptus, and peppermint. Incorporating these oils into your bath scrub can help to reduce stress, promote relaxation, and soothe sore muscles.
Here are some essential oils infused bath scrubs to try:
1. Plant Apothecary Start Happy Body Scrub – Made with organic cane sugar, bergamot, and ginger essential oils for a refreshing and mood-boosting scrub.
2. Herbivore Botanicals Calm Bath Salts – Infused with lavender and ylang-ylang, these bath salts provide a calming and relaxing experience.
3. Sol de Janeiro Brazilian 4 Play Moisturizing Shower Cream-Gel – This luxurious shower cream-gel contains a blend of essential oils, including cupuaçu butter and coconut oil, for silky smooth skin and a heavenly scent.
4. Lush Scrubee Body Butter – A nourishing body scrub that contains cocoa butter, honey, and almonds, as well as soothing essential oils like lavender and thyme.
5. Kiehl's Lavender Foaming-Relaxing Bath – This foaming bath contains lavender essential oil for a spa-like experience at home.
Detoxifying Bath Scrubs for Cleansing and Rejuvenation
To cleanse and refresh the skin, try using detoxifying bath scrubs. These scrubs contain ingredients like activated charcoal or clay, which help to draw out impurities and leave the skin looking and feeling revitalized.
1. Art Naturals Soleil Mineral Mud Scrub – This scrub uses Dead Sea mud to exfoliate and purify the skin, leaving it feeling nourished and rejuvenated.
2. Herbivore Botanicals Detox Bath Salts – Made with Pacific sea salts and eucalyptus essential oil, this bath salt helps to detoxify and invigorate the skin.
3. St. Ives Detox Me Daily Cleansing Stick – An affordable and convenient option, this cleansing stick contains green tea, bamboo, and charcoal for a detoxifying and refreshing experience.
4. Shea Moisture African Black Soap with Shea Butter – This rich and luxurious soap contains activated charcoal and shea butter to cleanse and moisturize the skin.
5. Tree Hut Shea Sugar Scrub – Made with activated charcoal and shea butter, this scrub helps to remove impurities and promote softer, healthier-looking skin.
Exfoliating Bath Scrubs for Men: A Guide to Masculine Grooming
Exfoliation should not be limited to women's skincare routines. Men also benefit greatly from exfoliating, as it helps to remove tough skin, prevent ingrown hairs, and improve the texture and appearance of the skin. Here are some exfoliating bath scrubs designed specifically for men:
1. Jack Black Turbo Body Bar Scrubbing Soap – This multitasking soap contains lava rock to exfoliate and volcanic ash to detoxify the skin.
2. Brickell Men's Products Men's Purifying Charcoal Face Scrub – Formulated with activated charcoal and jojoba beads, this facial scrub helps to remove impurities and reveal smoother skin.
3. Anthony Blue Sea Kelp Body Scrub – A refreshing and moisturizing body scrub made with sea kelp and aloe vera for a deep cleanse.
4. Baxter of California Exfoliating Body Bar – This bar soap contains jojoba meal and crushed olive seeds to exfoliate and invigorate the skin.
5. C. O. Bigelow Mentha Exfoliating Body Soap – A minty and energizing bar soap with crushed walnut shells to buff away rough skin.
Eco-friendly Bath Scrubs: Embracing Sustainability in Self-Care
In today's world, we are becoming more aware and conscious of the products we use and their impact on the environment. That's why eco-friendly bath scrubs are gaining popularity. These scrubs are made from organic and biodegradable materials, making them safe for both your skin and the planet. Here are some eco-friendly bath scrubs to try:
1. KAPPA Japan Konjac Bath Towel – Made from 100% natural konjac root, this towel gently exfoliates and cleanses the skin.
2. MuLondon Organic White Chocolate Truffle Moisturizer – A luxurious body moisturizer made with natural and organic ingredients, including cocoa butter and jojoba oil.
3. The Body Shop Tea Tree Squeaky-Clean Scrub – A refreshing facial scrub made with organic tea tree oil and biodegradable microbeads for a deep cleanse.
4. Oars + Alps Deep Sea Glacier Mineral Body Scrub – Infused with Dead Sea minerals and diatomaceous earth, this scrub promotes exfoliation and nourishment.
5. Ethique Eco-Friendly Body Scrub – A solid bar scrub made with natural ingredients and packaged in compostable packaging for an eco-friendly exfoliation experience.
DIY Bath Scrubs: Creating Personalized Exfoliating Blends at Home
While there are plenty of store-bought options for bath scrubs, why not try making your own? It allows you to customize the ingredients according to your needs and preferences, and it's a fun and cost-effective way to indulge in self-care. Here are some simple DIY bath scrub recipes to get you started:
1. Lemon and Sugar Scrub: Mix 1/2 cup sugar, 1/4 cup olive oil, and the juice of half a lemon to make this refreshing and exfoliating scrub.
2. Oatmeal and Honey Scrub: Combine 1/2 cup ground oats, 1/4 cup honey, and 1/4 cup olive oil for a gentle and nourishing scrub.
3. Vanilla and Coffee Scrub: Mix 1/2 cup coffee grounds, 1/4 cup brown sugar, 1/4 cup coconut oil, and a few drops of vanilla extract for a delicious and invigorating scrub.
4. Sea Salt and Lavender Scrub: Combine 1/2 cup sea salt, 1/4 cup coconut oil, and 10-15 drops of lavender essential oil for a relaxing and detoxifying scrub.
5. Brown Sugar and Almond Oil Scrub: Mix 1/2 cup brown sugar, 1/4 cup almond oil, and a few drops of your favorite essential oil for a nourishing and sweet-smelling scrub.
How to Choose the Perfect Bath Scrub for Your Skin Type
With so many different types of bath scrubs available, it can be overwhelming to choose the right one for your skin type. Here are some factors to consider before making a purchase:
1. Skin Concerns: If you have oily or acne-prone skin, you may want to opt for an exfoliating scrub with ingredients like salicylic acid or tea tree oil. Those with dry skin may benefit from a moisturizing scrub with ingredients like shea butter or coconut oil.
2. Fragrance Preferences: Bath scrubs come in a variety of scents, from fresh and citrusy to sweet and floral. Choose one that appeals to your senses and makes your skincare routine more enjoyable.
3. Budget: Bath scrubs can range in price from a few dollars to over $50. Set a budget and look for scrubs that fit within your price range.
4. Personal Values: For those who value sustainability, opt for eco-friendly bath scrubs made from natural and organic ingredients.
5. Skin Sensitivity: If you have sensitive skin, opt for gentle scrubs with natural ingredients and steer clear of rough or sharp exfoliants.
Conclusion
Bath scrubs offer a multitude of benefits for the skin, including exfoliation, hydration, and relaxation. With the various types of scrubs available, there is a perfect one for every skin type and concern. Whether you choose to purchase a store-bought scrub or make your own at home, indulging in regular exfoliation with a bath scrub is an essential step towards achieving healthy and glowing skin. Use our expert buying guide to find the perfect bath scrub for you and make self-care a luxurious and enjoyable experience.