Shoes are an essential part of completing a fashionable look on campus. As students, it is important to stay up to date with the latest trends and make a style statement through our footwear choices. In India, the campus fashion scene is constantly evolving and experimenting with new trends. From classic sneakers to unconventional shoe styles, there are endless options to choose from. In this article, we will explore the top 10 trendiest campus shoe designs in India and how to incorporate them into your daily style.
Classic Sneakers: Timeless Styles for Everyday Wear
Sneakers are a staple in every student's wardrobe. They provide both comfort and versatility, making them the perfect choice for daily campus activities. Classic sneaker designs have stood the test of time and never go out of fashion. They are available in a variety of colors, patterns, and materials, and can instantly elevate any outfit.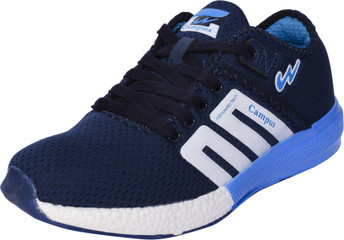 Popular sneaker designs that never go out of style
Some of the most popular sneaker designs that have stood the test of time include Converse Chuck Taylors, Adidas Superstars, and Vans Old Skool. These styles have been around for decades and continue to be a favorite among students.
Versatility and comfort for daily campus activities
One of the main reasons why classic sneakers are loved by students is their versatility. They can be paired with jeans, dresses, skirts, or even traditional wear. They are also comfortable to wear for long periods, making them ideal for walking between classes or campus activities.
Sporty Chic: Embracing Athletic Footwear as a Style Statement
Athletic shoes are not just limited to the gym. They have become a popular choice for students who want to embrace a sporty chic style. These shoes offer the perfect balance between comfort and fashion, making them a must-have for every campus fashionista.
Incorporating athletic shoes into trendy outfits
Whether it's pairing running shoes with a sundress or wearing chunky sneakers with a tracksuit, there are endless ways to incorporate athletic footwear into trendy outfits. It adds a sporty touch to any look and can instantly elevate a basic outfit.
Perfect balance between comfort and fashion
Athletic shoes are designed for performance and comfort, making them perfect for students who have a busy and active campus life. They provide support for the feet while still being stylish. With so many brands and designs to choose from, you can find the perfect pair to match your style and personality.
Retro Revival: Bringing Back Vintage Vibes to Campus
The fashion industry is known for its cyclical nature, and this applies to footwear as well. Vintage shoe designs from past eras are making a comeback on campuses all over India. These retro styles add a unique and edgy touch to any outfit and are a favorite of fashion-forward students.
Trendy shoe designs inspired by past eras
Some of the most popular retro shoe designs include platform sneakers, Mary Janes, and saddle shoes. These styles were popular in the 60s and 70s and have now been given a modern twist by fashion designers. They add a touch of nostalgia to your look and are sure to make heads turn on campus.
How to incorporate retro styles into modern looks
The key to pulling off a retro look on campus is to balance it with modern elements. For example, pairing a vintage-inspired shoe with a contemporary outfit. This creates an interesting contrast and gives your style a unique edge. Don't be afraid to experiment and mix and match different eras to create a one-of-a-kind look.
Sustainable Footwear: Walking the Eco-Friendly Path
In recent years, there has been a growing awareness about the environmental impact of fast fashion. In response to this, many shoe brands have started focusing on sustainability and eco-conscious designs. Students can now make a fashion statement while also contributing to a greener campus.
Highlighting eco-conscious shoe brands
Several shoe brands in India are leading the way in eco-friendly and sustainable designs. Bata's Red Label collection uses natural and recycled materials in their shoes, while Fizzy Goblet creates handcrafted juttis made from discarded plastic bottles. By supporting these brands, students can make a positive impact on the environment.
Stylish choices that contribute to a greener campus
Eco-friendly shoes come in a variety of styles, from sneakers made from organic cotton to sandals made from vegan leather. These options are not only stylish but also environmentally friendly. Students can make a conscious choice to support sustainable fashion and promote a greener campus.
Ethnic Elegance: Celebrating Cultural Diversity in Shoewear
India is a diverse country with a rich cultural heritage, and our footwear choices reflect this diversity. Traditional shoe designs from various Indian cultures are making a comeback on campus. These shoes are not only stylish but also celebrate our cultural roots.
Traditional shoe designs from various Indian cultures
From Kolhapuris to mojaris, there are a variety of traditional shoe designs that have become popular among students. These shoes are known for their intricate embellishments, vibrant prints, and skilled craftsmanship. They add a touch of elegance and heritage to any outfit.
Embellishments, prints, and craftsmanship that make a statement
Traditional shoes are handcrafted by skilled artisans and are made with great attention to detail. They are often adorned with colorful embroideries, mirror work, and other traditional embellishments, making them a statement piece. These shoes not only elevate your outfit but also support local and traditional craftsmanship.
Chunky Sneakers: The Bold and Brave Footwear Trend
The chunky shoe trend has taken the world by storm and is now making its mark on Indian campuses. These statement sneakers are known for their thick, chunky soles and bold silhouettes. They are perfect for students who want to make a bold fashion statement.
An overview of the chunky shoe trend
Chunky sneakers come in various styles, such as dad sneakers, platform sneakers, and flatforms. They are meant to stand out and add an edgy touch to your outfit. While they may seem intimidating at first, they are surprisingly versatile and can be styled in different ways.
Styling tips to rock these statement sneakers on campus
To pull off chunky sneakers on campus, it's best to keep the rest of your outfit simple and let the shoes be the focal point. They can be paired with jeans, skirts, dresses or even a basic t-shirt and shorts combo. Experiment with different styles and find what works best for you.
Flats & Loafers: Comfortable and Chic Choices for Campus
Not every student is a fan of heels or chunky sneakers, and that's where flats and loafers come in. These shoe styles provide a more mature and understated look while still being fashionable and comfortable.
Chic flat shoe designs that enhance any outfit
Flats and loafers come in a variety of designs, from ballerina-style flats to moccasins and boat shoes. These shoes are perfect for a more polished and mature campus look. They can be styled with both casual and formal outfits and are ideal for occasions when you don't want to wear heels.
Combining comfort, maturity, and style on campus
Flats and loafers offer the perfect balance between comfort, maturity, and style. They are a great option for students who have a busy day ahead but still want to look put together. Don't be afraid to experiment with different designs and find what suits your personal style.
Heels for Campus: Elevating Your Look
For formal occasions or when you want to make a strong impression, heels are the way to go. They instantly elevate your look and add a touch of sophistication. However, choosing the right pair of heels and learning to walk in them confidently is essential for mastering this shoe style.
Choosing the right heels for a sophisticated campus style
When it comes to campus fashion, it's best to stick to a moderate heel height. This ensures that you are comfortable and can easily move around campus. Opt for chunky or block heels as they provide more support and are easier to walk in. Nude or black pumps are versatile options that can be paired with any outfit.
How to walk in heels with confidence and grace
Walking in heels may seem daunting at first, but with practice, it can become second nature. Start by practicing at home and gradually move on to wearing them on campus. Make sure to stand tall, take smaller steps, and keep your core engaged for better balance. With time, you'll be able to confidently strut around campus in your favorite pair of heels.
Beyond Sneakers: Exploring Unconventional Campus Shoe Styles
For students who want to stand out from the crowd, there are plenty of unconventional shoe options to choose from. These styles may not be as popular or mainstream, but they offer a unique touch to your campus look.
Introducing unconventional shoe options for fashion-forward students
From combat boots to mules and clogs, there are endless unconventional shoe options to experiment with. These styles can add a quirky and unexpected touch to your outfit and make a statement.
How to experiment and add a unique touch to your campus look
The key to pulling off unconventional shoes on campus is to keep the rest of your outfit simple and let the shoes be the focal point. They can be paired with basic outfits to add a touch of personality or used to add a pop of color to a monochromatic look. Don't be afraid to step out of your comfort zone and try something new.
Conclusion
In the world of campus fashion, shoes play a crucial role in completing any look. With the top 10 trendiest campus shoe designs in India, students can experiment and elevate their style game. From classic sneakers to unconventional styles, there is something for everyone. So, step up your style and make a fashion statement on campus with your shoe choices.